Pathways¶
Pathways management¶
The platform allows to perform the following actions on your Pathways.
Listing and Sorting¶
A list of all your created pathways is presented as an infinite scroll which shows each one of them with their name, their assigned hostname and its current status.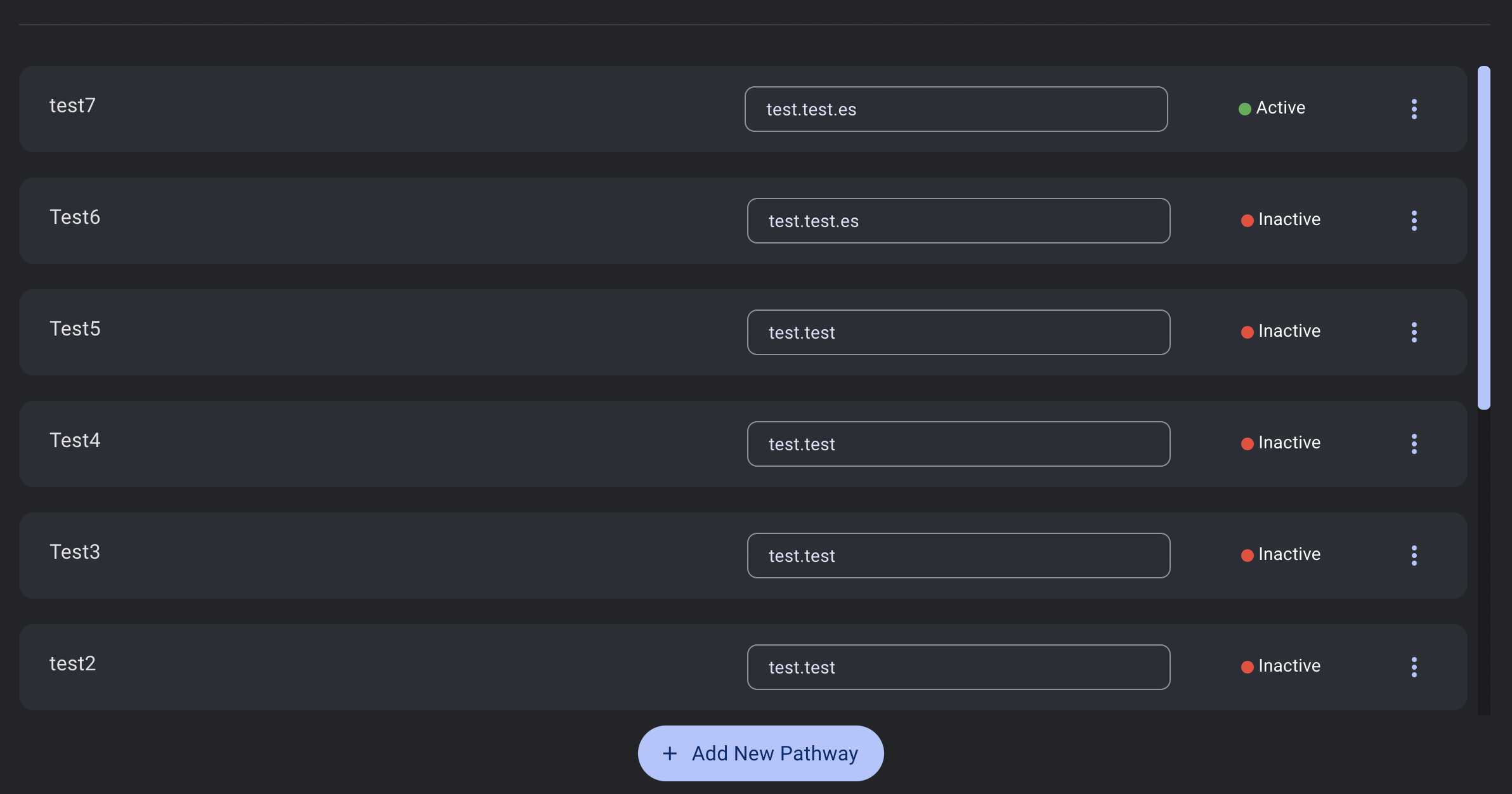 These pathways can be listed by:
Creation date (newest first)
Update date (Last updated)
Alphabetical order (A-Z and Z-A)
Creating¶
To create a new pathways you must click on the New button and a dialog will pop-up to display a form to insert all the data requiered for that new pathway. You just have to add a name for that pathway, a hostname, and then click on the Create Pathway button.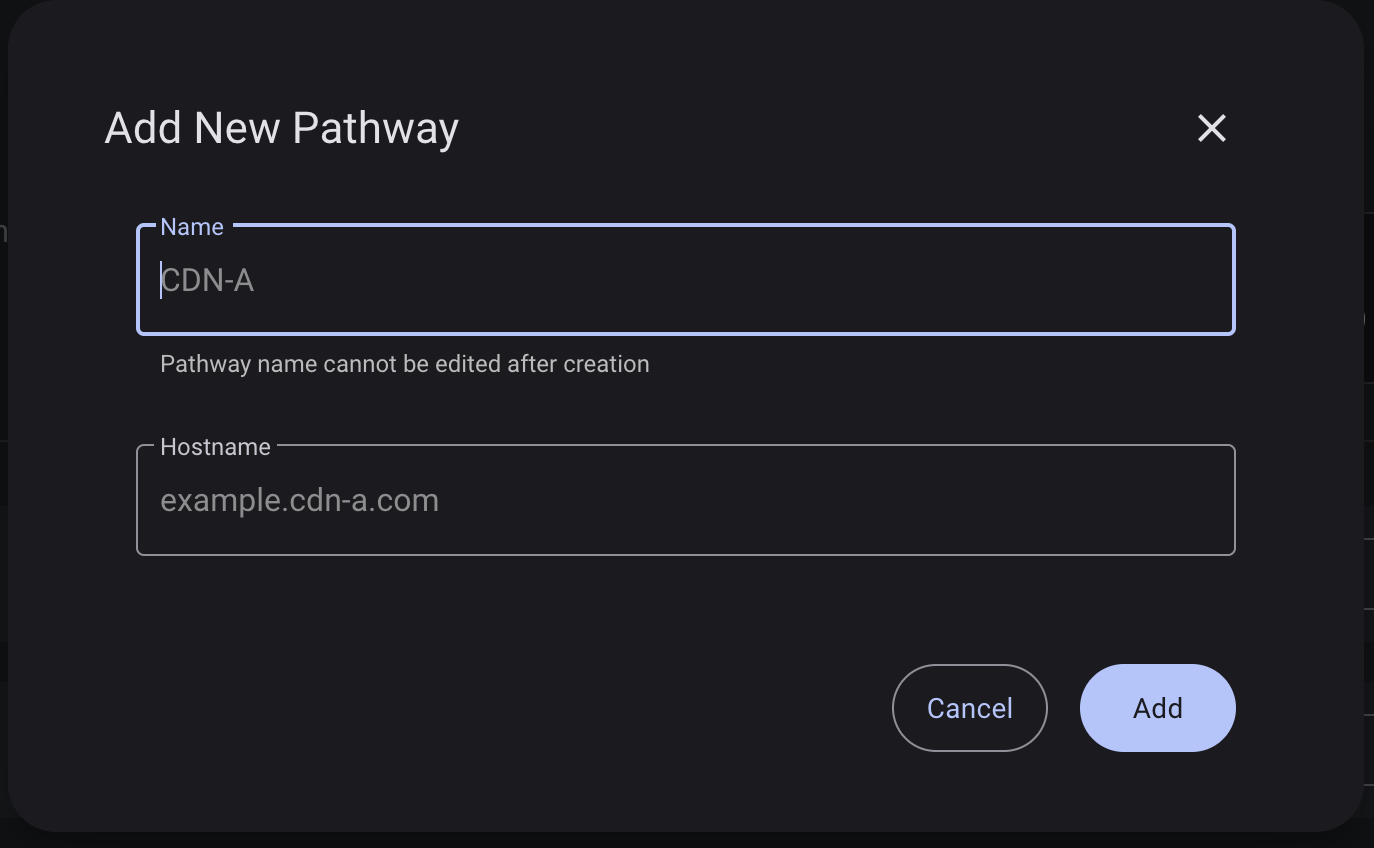 Editing¶
The pathway can be edited by clicking on the Edit option button in Options menu which will open a dialog that will allow the user change that particular pathway name and hostname. To keep the modifications the process must be submited by clicking the Save button.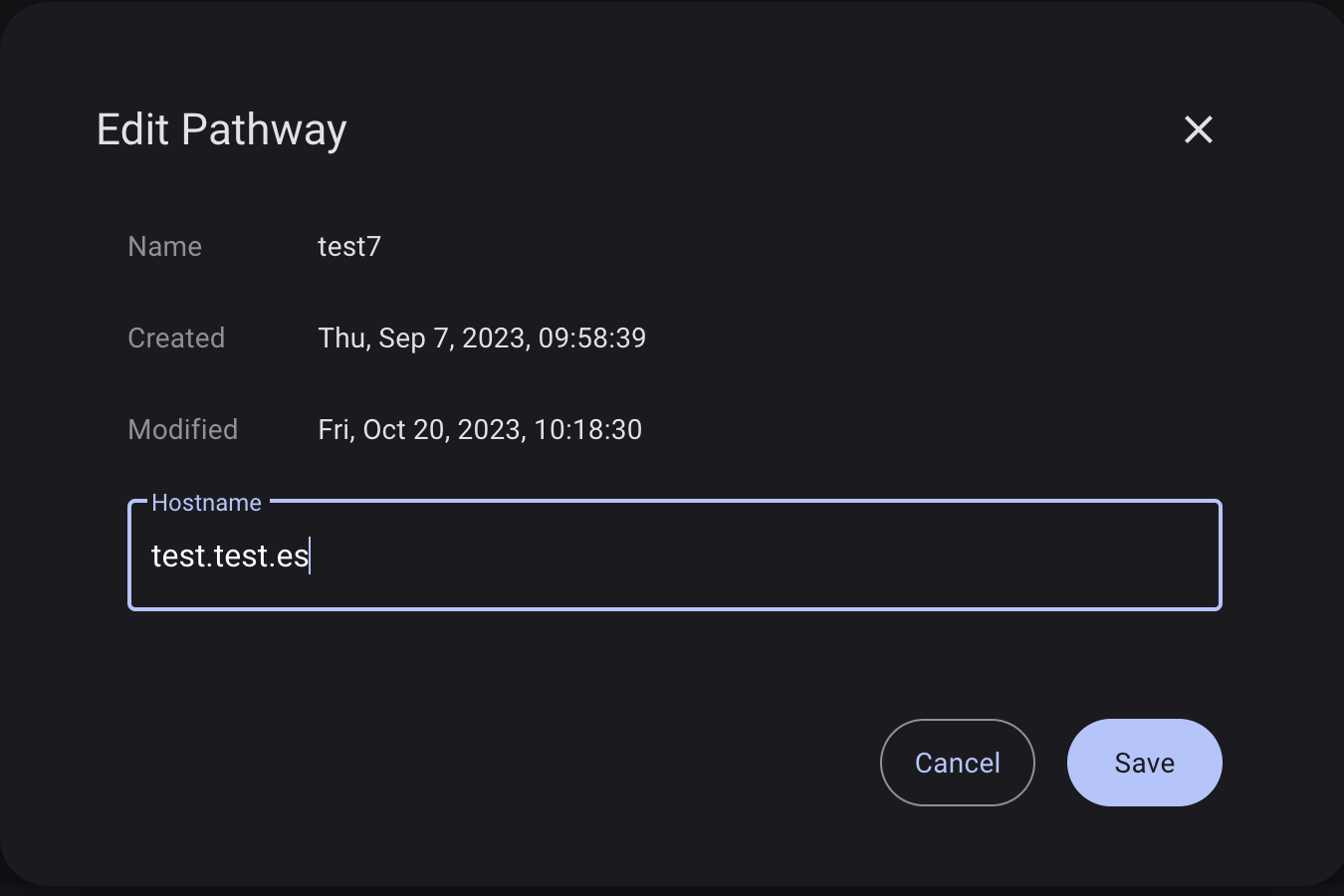 Activation¶
The pathways Active status can be modified from the options menu by clicking Deactivate button if it's active or Activate if the shown status is Inactive.

To deactivate a pathway it's necessary to confirm it on the shown dialog after clicking the Deactivate button.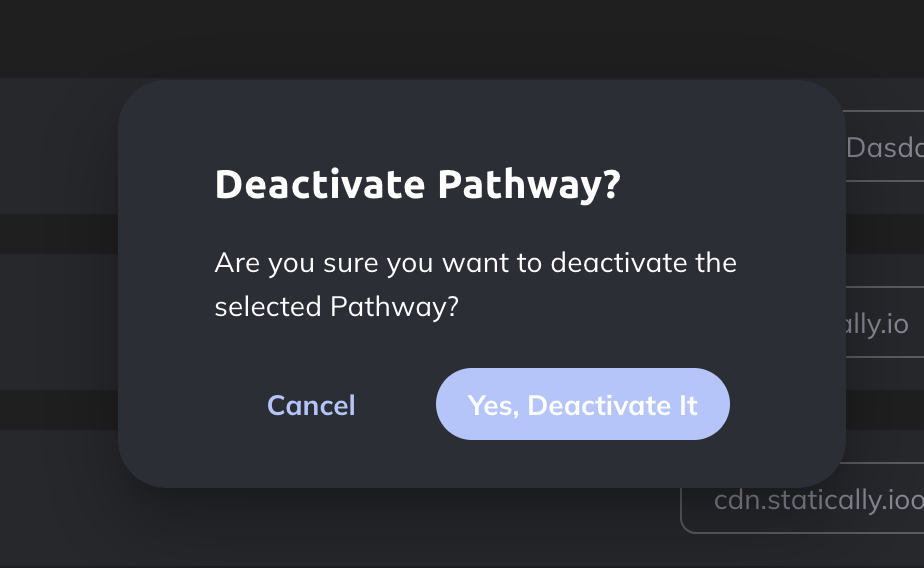 Deleting¶
To delete one of the pathways it's needed to select the Delete option from tyhe options menu and doubly confirm your action on the displayed dialog that is show right after clicking it.
---