Resources¶
Resources management¶
The platform allows to perform the following actions on your Resources.
Integration¶
Inside the resource details view we will find all the information related to the pathways and the resource itself, allowing the user know when that resource was created, modified, if its active and know the Player Integration URI which can be copied by clicking the Copy button or directly from the text field.
The detailed guidelines for integration of Content Steering for specific platform can be found here:
Listing and Sorting¶
A list of all your created resources is presented as an infinite scroll which shows each one of them with their name, number of pathways related and its current status.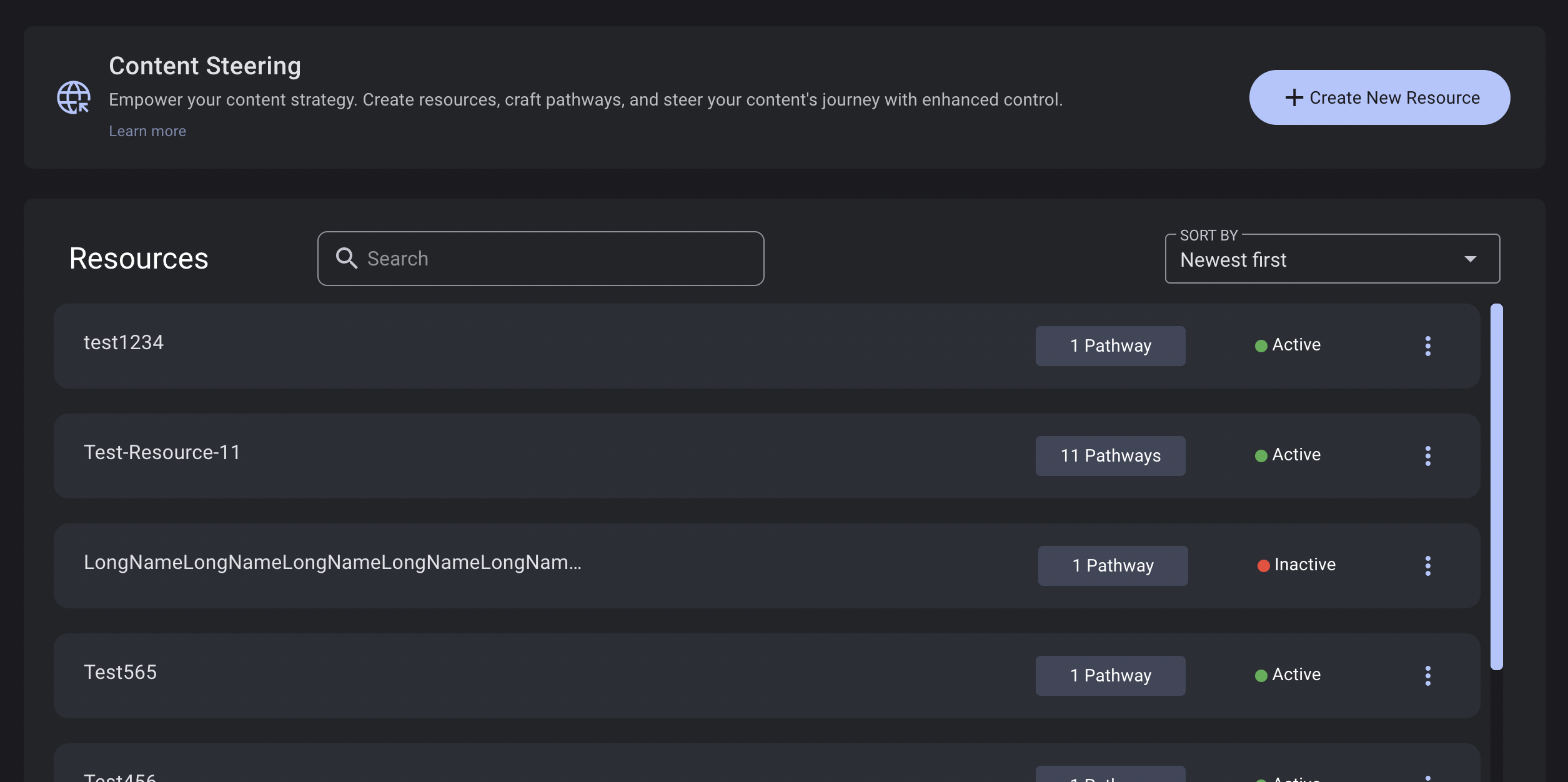 These resources can be listed by:
Creation date (newest first)
Update date (Last updated)
Alphabetical order (A-Z and Z-A)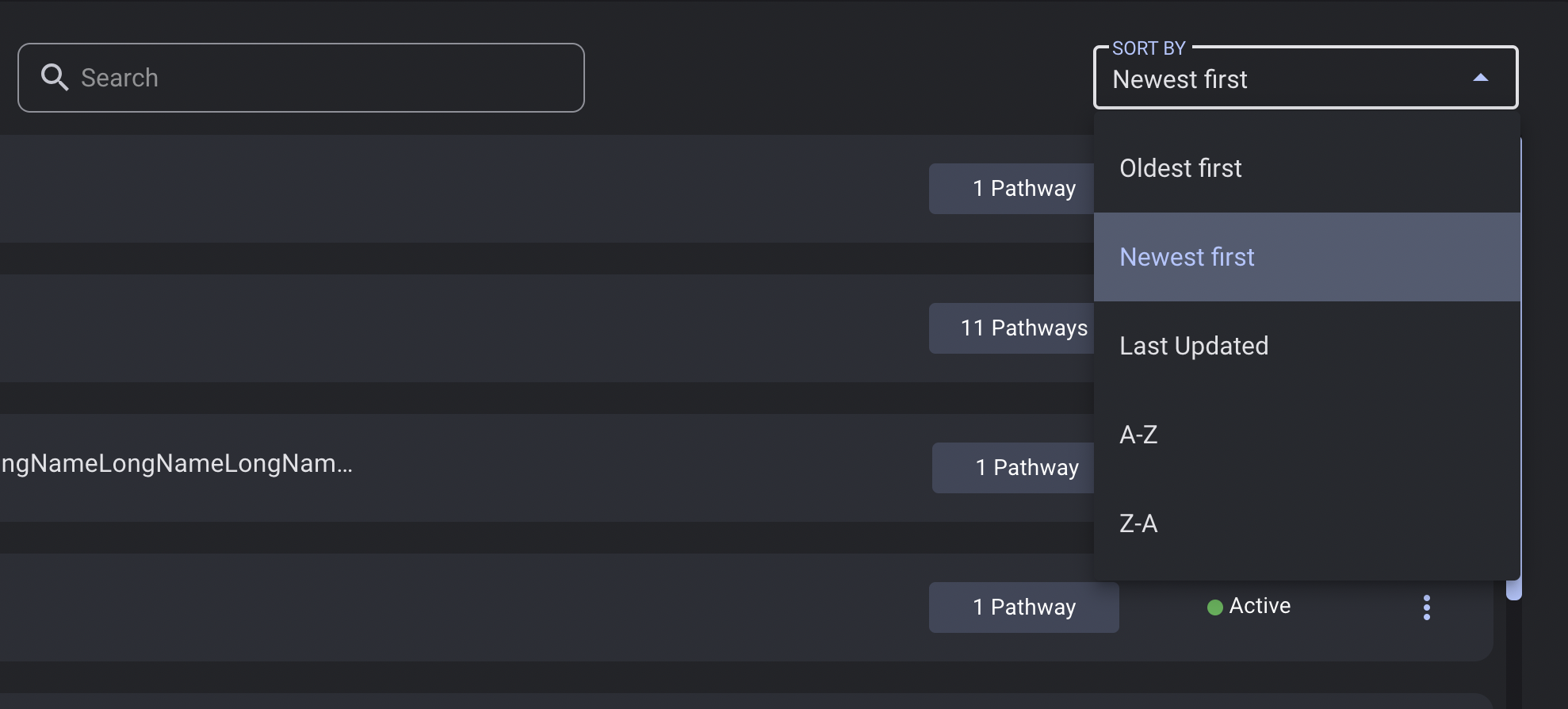 Creating¶
To create a new resource you must click on the New button and a dialog will pop-up to display a form to insert all the data requiered for that new resource. You just have to add a name for that resource and then click on the Create Resource button.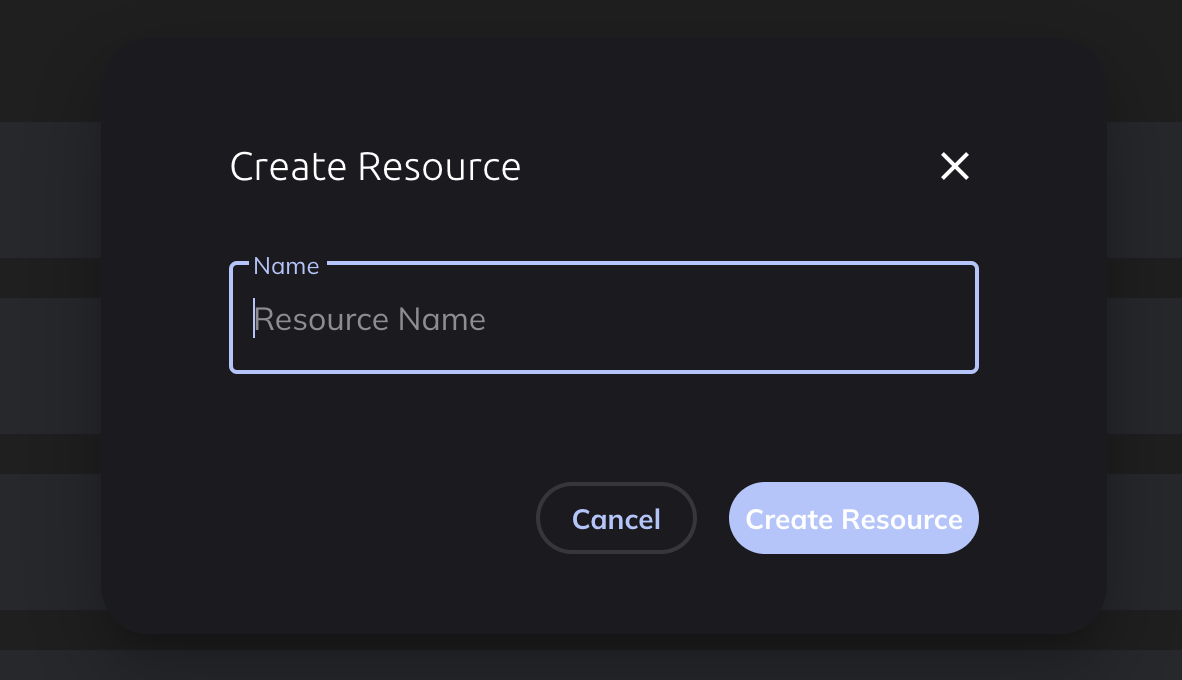 View¶
Inside each resource there is an Options button displayed as three vertical dots, when clicking on it the options over that concrete resource will be opened. By clicking the View option the interface will change to show all the internal data related to the selected resource.
Editing¶
In the resource Options button the resource can be edited by clicking on the Edit option button which will open a dialog that will allow the user change that particular resource name. To keep the modifications the process must be submited by clicking the Save button.
Activation¶
By default all new resources have an Active status which can be modified from the options menu by clicking Deactivate button if it's active or Activate if the shown status is Inactive.
To deactivate a resource it's necessary to confirm it on the shown dialog after clicking the Deactivate button.
Deleting¶
To delete one of the resources it's needed to select the Delete option from the options menu and doubly confirm your action on the displayed dialog that is shown right after clicking it.
---